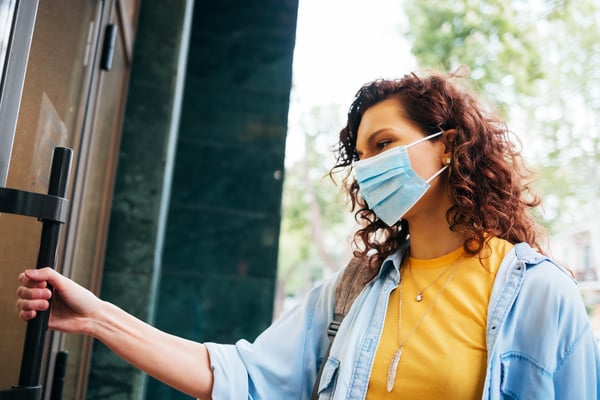 This is not a decision that has been made lightly, but, effective Monday, Aug. 23, 2021, we will be requiring all members and guests to wear masks when entering one of our 17 branches statewide.
First and foremost, we are trying to do everything in our power to protect the health of both you and our staff. We do not want anyone to get sick as COVID-19 cases surge again.
Second, we are facing the same staffing challenges other businesses are facing regarding staff being impacted by COVID. With cases on the rise and more and more of our staff in quarantine, our effort is based on the cases that have been reported as well as an effort to keep our lobbies open.
We understand this may be an unpopular requirement, but we ask that you wear a mask out of consideration for our staff members and any other members who may be in the lobby. If you do not have a mask, we are happy to provide one for you. If you wish not to wear a mask, please use the drive-thru, online and mobile banking, or the ATM Plus+ at available branches. In addition, if you choose not to wear a mask, you may request an online appointment.
Finally, we thank you for your continued patience during these trying times. We know that we've had to close our lobbies many times over the past year and a half, and your patience and understanding is noticed and appreciated.
As always, thank you for choosing Avadian.